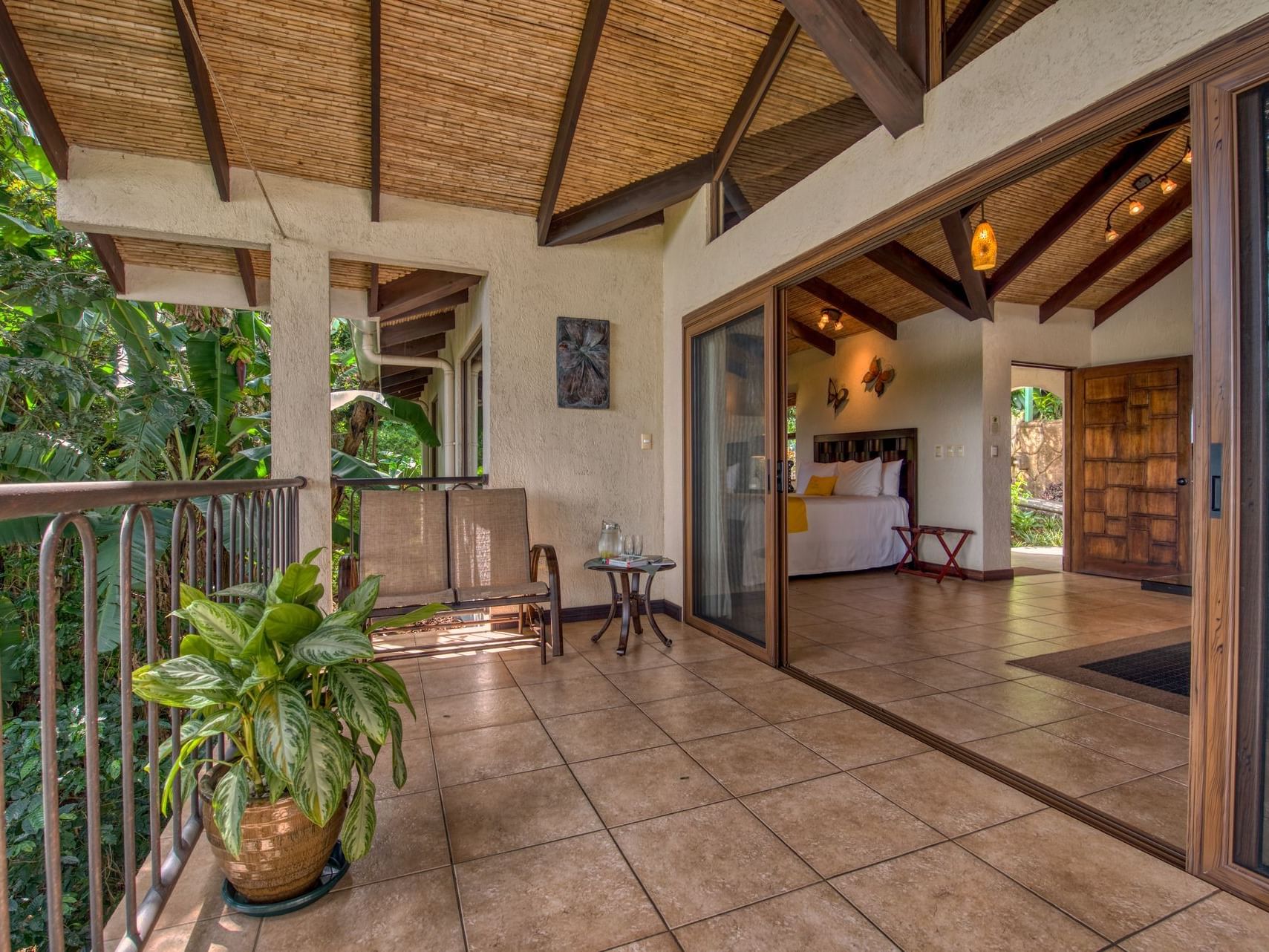 Luxury Villa
Luxury villas are our largest and most private rooms, essentially a small house. These very spacious, modern, tropical decor dwellings feature a full living room with two sofas, two twin beds with a fold-out sofa bed, large desk, refrigerator, full armoire, coffee tables, flat screen TV, two ceiling fans and a large balcony overlooking the mountains, valley and capital city. The view is spectacular. There are also premium mattresses, pillows and sheets and a gourmet coffee machine by "Cafe Britt".
The bathroom is very large with 2 vanities and a large walk-in shower. There are plush towels, rain forest shower heads, hair dryer and premium, all natural bath products by "Raw Botanicals".
All rooms include free WI-FI, delicious complimentary breakfast and free airport shuttle service between 5:00 AM and 11:00 PM.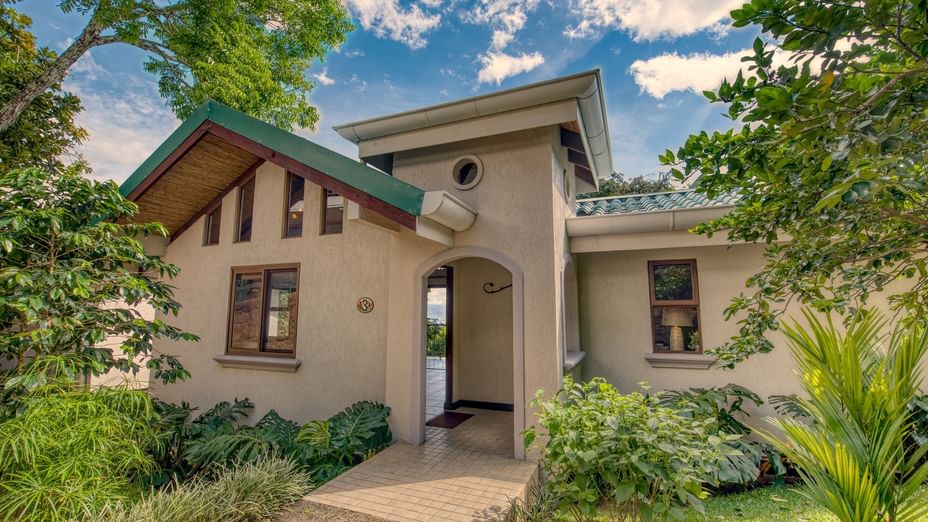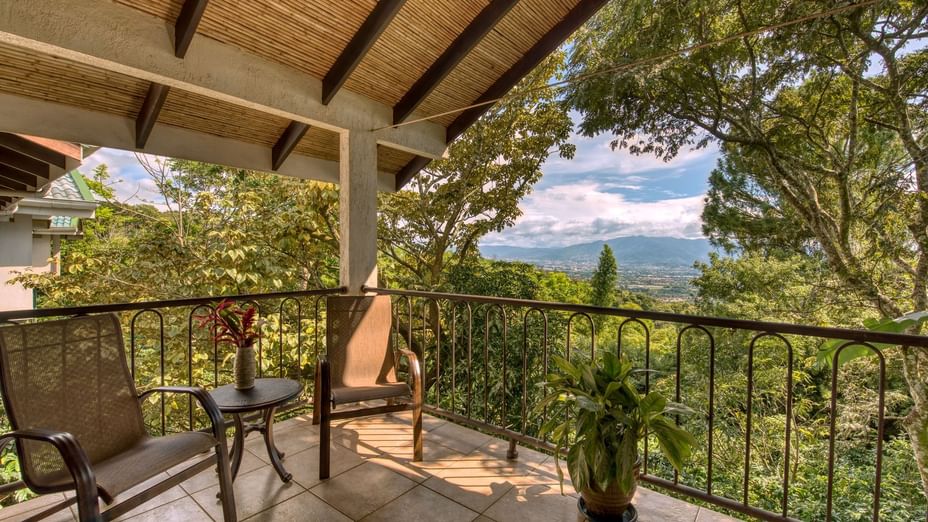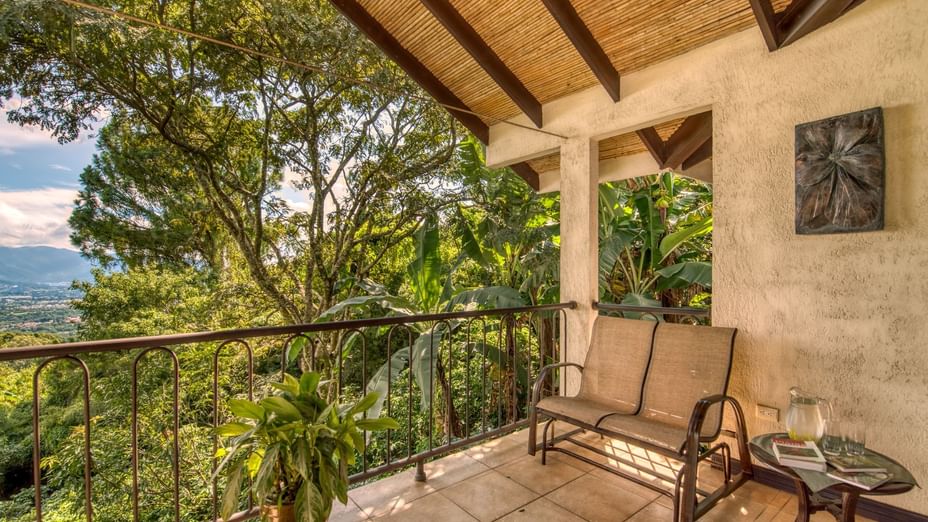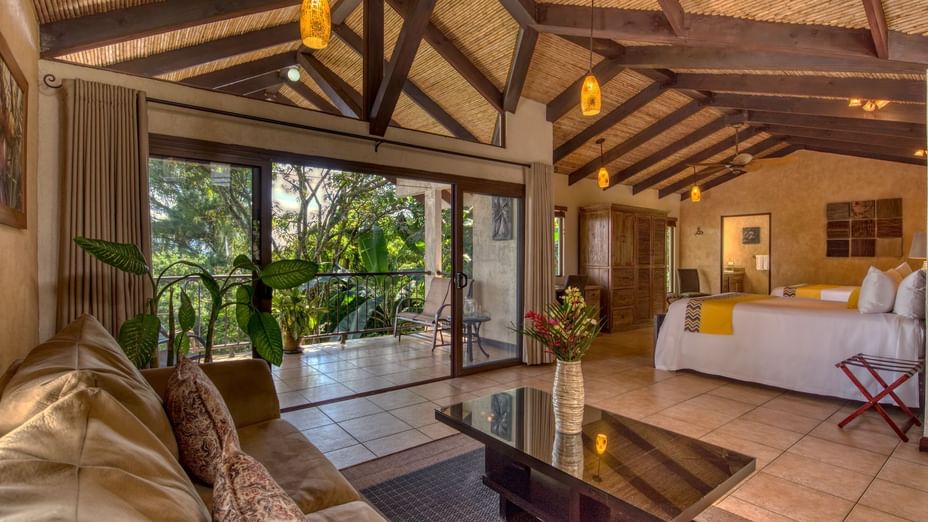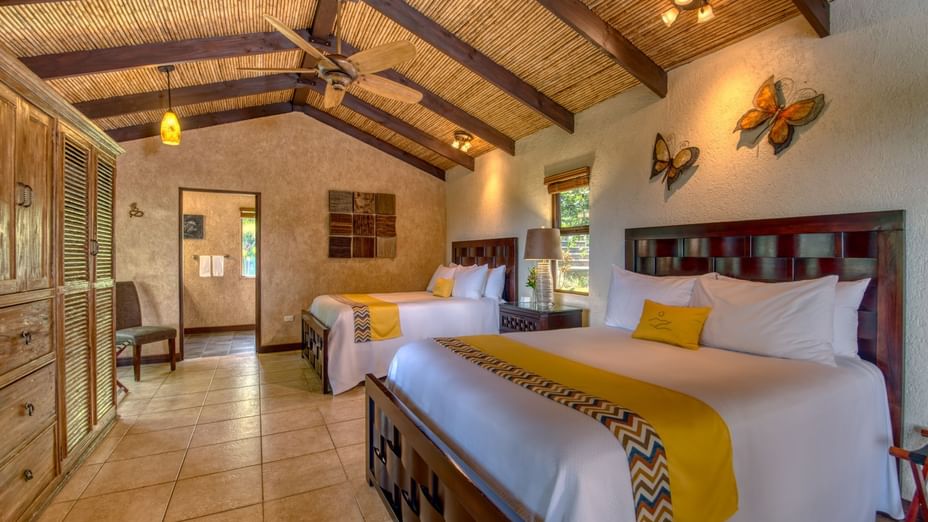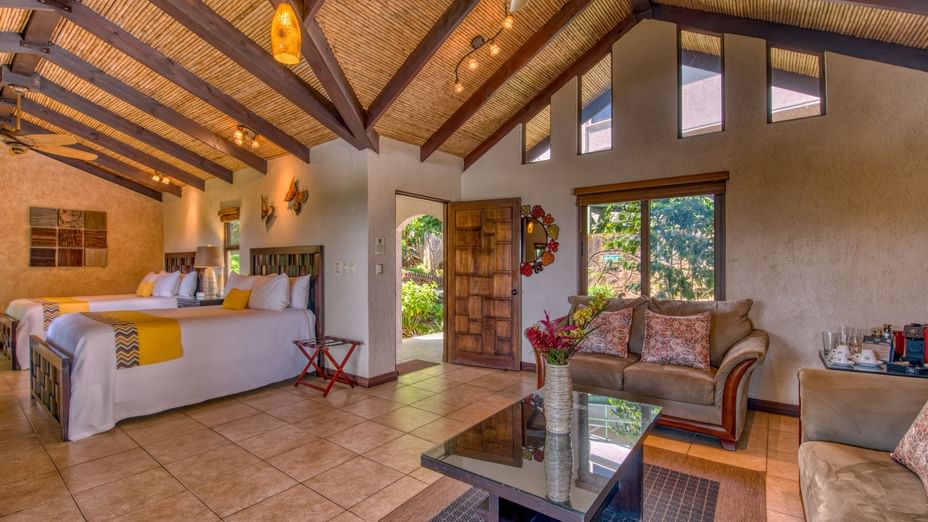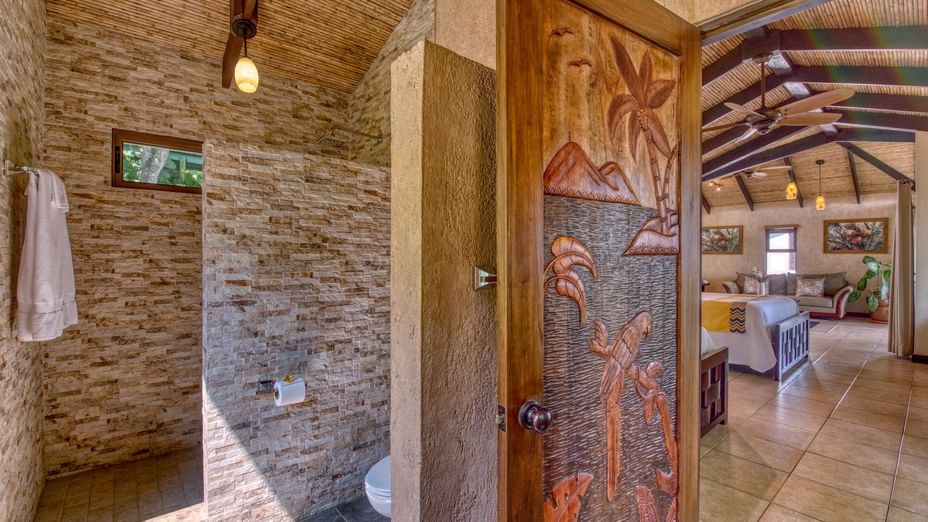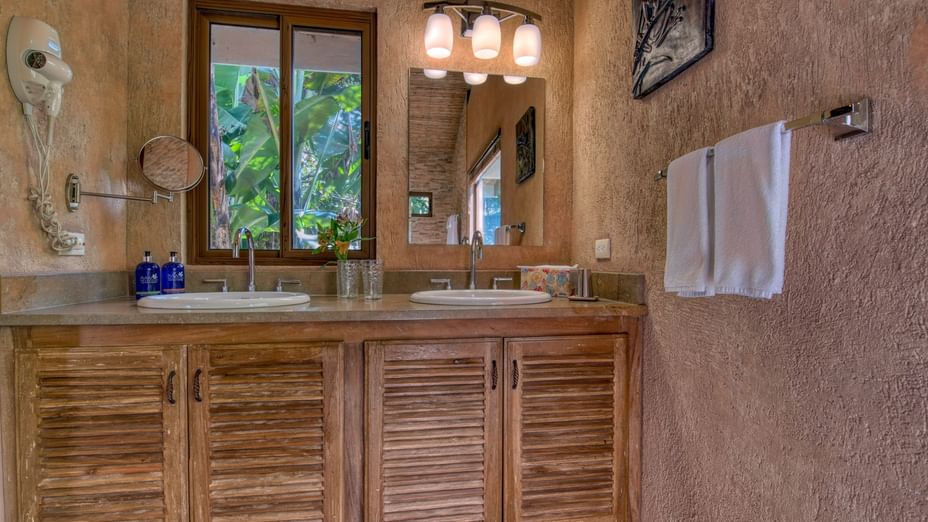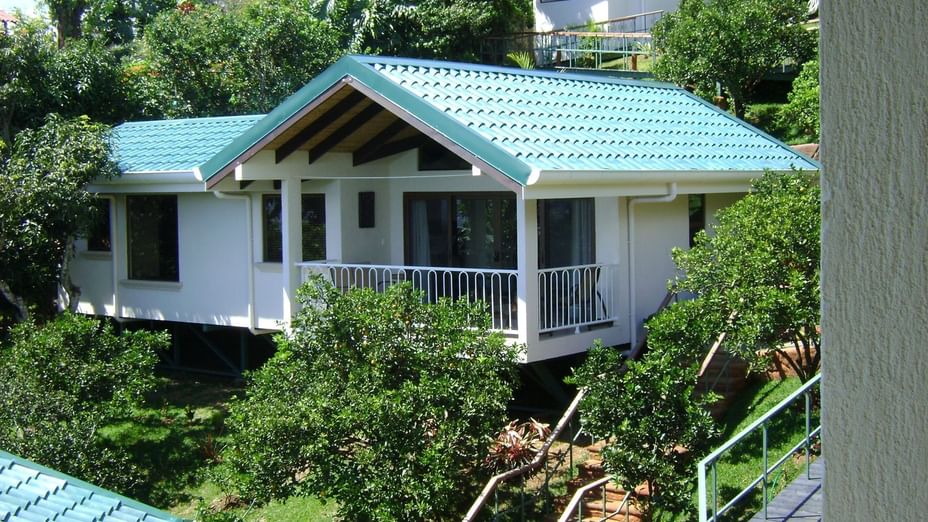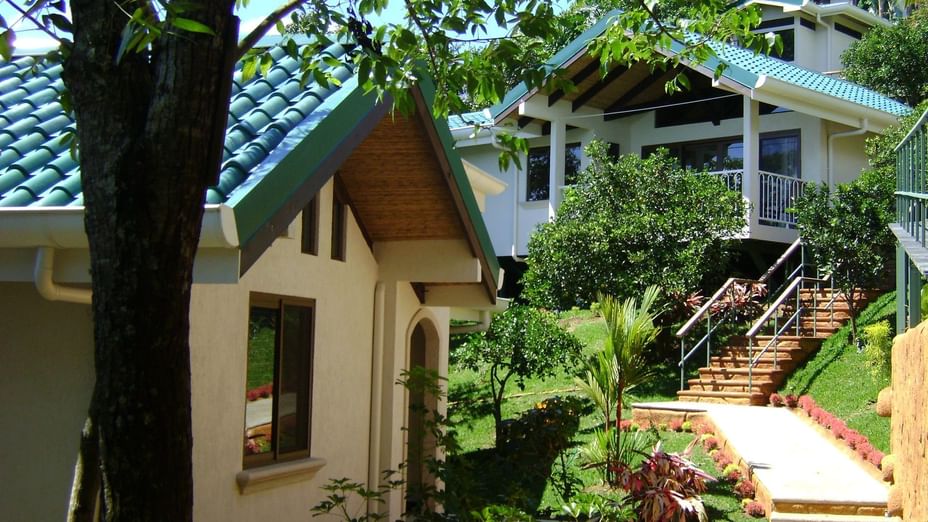 Amenities
Mountain, valley and capital city views
Complimentary airport shuttle
100% organic bath products by "Raw Botanicals"
Hanging closets or full armoires
Plush towels and rainforest shower heads
Premium Bedding & Mattresses
High speed complimentary WiFi
In room coffee machines, gourmet coffee by "Cafe Britt"